Where relationships still count!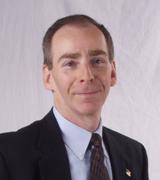 Jay D. McClellan,CFP®
Accumulating WEALTH is only part of the challenge. Strategies for Tax Reduction, Risk Reduction, Asset Protection and Wealth Transfer are all equally important. A lifetime of hardwork can be lost if any of the above are not properly planned for. At AMS, we believe that real wealth needs to be multi-generational. This type of lasting wealth can only happen with proper planning. Working as a team with tax professionals and an Estate Planning Attorney, the team at AMS will work to help you and your family achieve a more secure financial future!
Need help understanding complicated retirement savings guidelines? Here are four ideas to help simplify some savings strategies.

When calculating RMDs for multiple accounts, it's important to understand which amounts can be combined and which accounts must distribute separate RMDs.

In December 2017, Congress passed a sweeping tax-cut package that fundamentally changes the individual and business tax landscape.

The Tax Cuts and Jobs Act of 2017 changed the playing field for municipal bonds that could affect the supply and demand of these securities.
Compare the potential future value of tax-deferred investments to that of taxable investments.

Calculate the rate of return you would have to receive from a taxable investment to realize an equivalent tax-exempt yield.

How Long Will It Take to Pay my Balance?

Estimate the future value of your current savings.