Where relationships still count!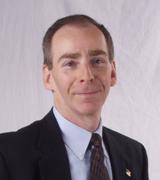 Jay D. McClellan,CFP®
Accumulating WEALTH is only part of the challenge. Strategies for Tax Reduction, Risk Reduction, Asset Protection and Wealth Transfer are all equally important. A lifetime of hardwork can be lost if any of the above are not properly planned for. At AMS, we believe that real wealth needs to be multi-generational. This type of lasting wealth can only happen with proper planning. Working as a team with tax professionals and an Estate Planning Attorney, the team at AMS will work to help you and your family achieve a more secure financial future!
Some indicators that it might be time to hire additional employees, and how to weigh the potential benefits in light of the costs.

Before leaving for college, be sure your student has his/her insurance needs (medical, auto, personal property) addressed.

High-yield bond funds experienced a recent sell-off. What role do they play in the current investment climate?

Investing based on principles of sustainable, responsible, and impact could have a positive social outcome.
Estimate the future value of your current savings.

How much life insurance would you need to produce a sufficient income stream for your family?

This Cash Flow Analysis form will help you weigh your income vs. your expenses.

Calculate the rate of return you would have to receive from a taxable investment to realize an equivalent tax-exempt yield.