Where relationships still count!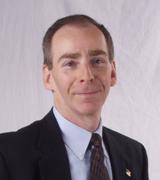 Jay D. McClellan,CFP®
Accumulating WEALTH is only part of the challenge. Strategies for Tax Reduction, Risk Reduction, Asset Protection and Wealth Transfer are all equally important. A lifetime of hardwork can be lost if any of the above are not properly planned for. At AMS, we believe that real wealth needs to be multi-generational. This type of lasting wealth can only happen with proper planning. Working as a team with tax professionals and an Estate Planning Attorney, the team at AMS will work to help you and your family achieve a more secure financial future!
In December 2017, Congress passed a sweeping tax-cut package that fundamentally changes the individual and business tax landscape.

Settling an estate can be a difficult and time-consuming job as there are some specific duties that often fall on an executor.

A properly constructed trust can serve many purposes for families — and not just for the wealthy.

Rolling funds from an employer's plan to an IRA enables you to maintain control regardless of your employment situation.