Where relationships still count!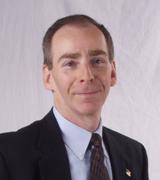 Jay D. McClellan,CFP®
Accumulating WEALTH is only part of the challenge. Strategies for Tax Reduction, Risk Reduction, Asset Protection and Wealth Transfer are all equally important. A lifetime of hardwork can be lost if any of the above are not properly planned for. At AMS, we believe that real wealth needs to be multi-generational. This type of lasting wealth can only happen with proper planning. Working as a team with tax professionals and an Estate Planning Attorney, the team at AMS will work to help you and your family achieve a more secure financial future!
Some facts to help understand the issues behind the trade deficit headlines, and how China factors into the story.

A look at some of the factors behind the recent market volatility and why investors should focus on long-term goals.

A description of the 5 market indexes that are often used as benchmarks to track various categories of investments.

The beginning of the year is a great time to organize records and discard old documents to make room for new ones.
How much Disability Income Insurance do you need?

Compare the potential future value of tax-deferred investments to that of taxable investments.

This calculator is designed to help you attach a dollar figure to your life's work.

Estimate the future value of your current savings.